How are we keeping you safe 🧡
Your safety and health are our main priority!
Here are the measures taken to welcome you back :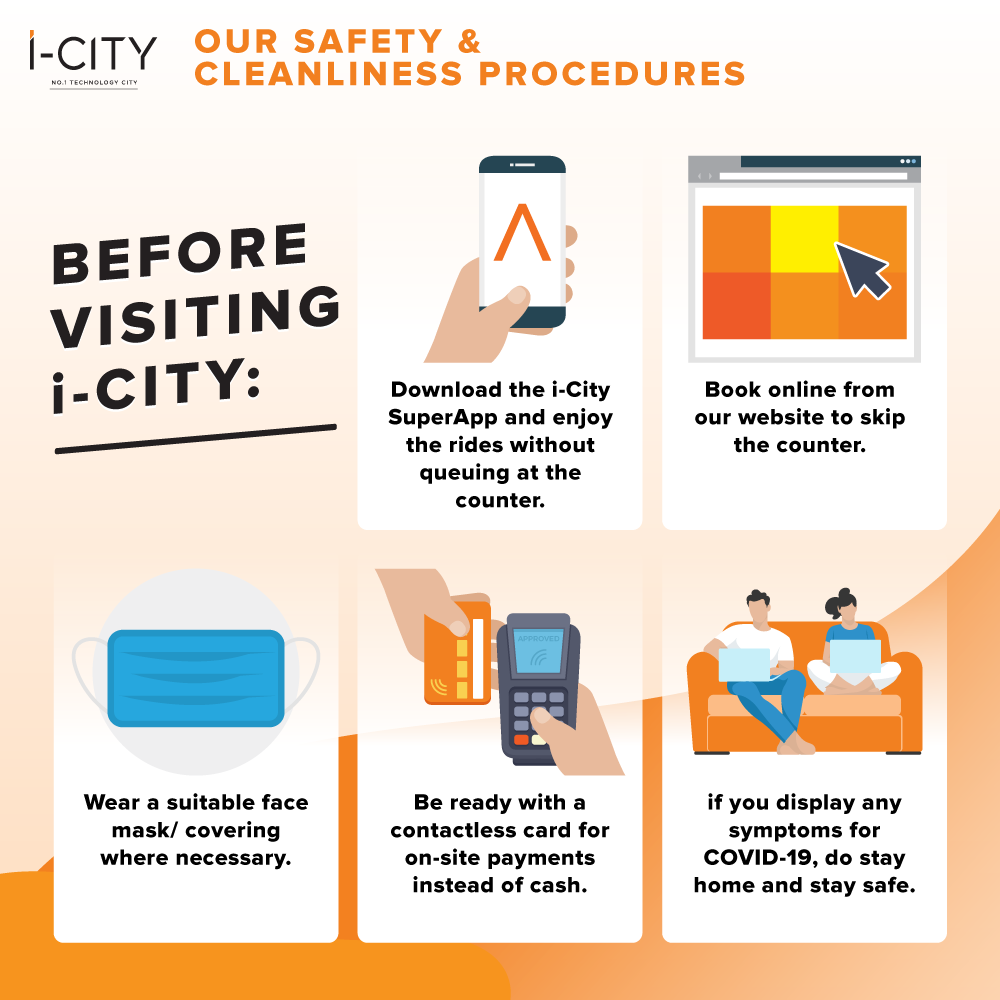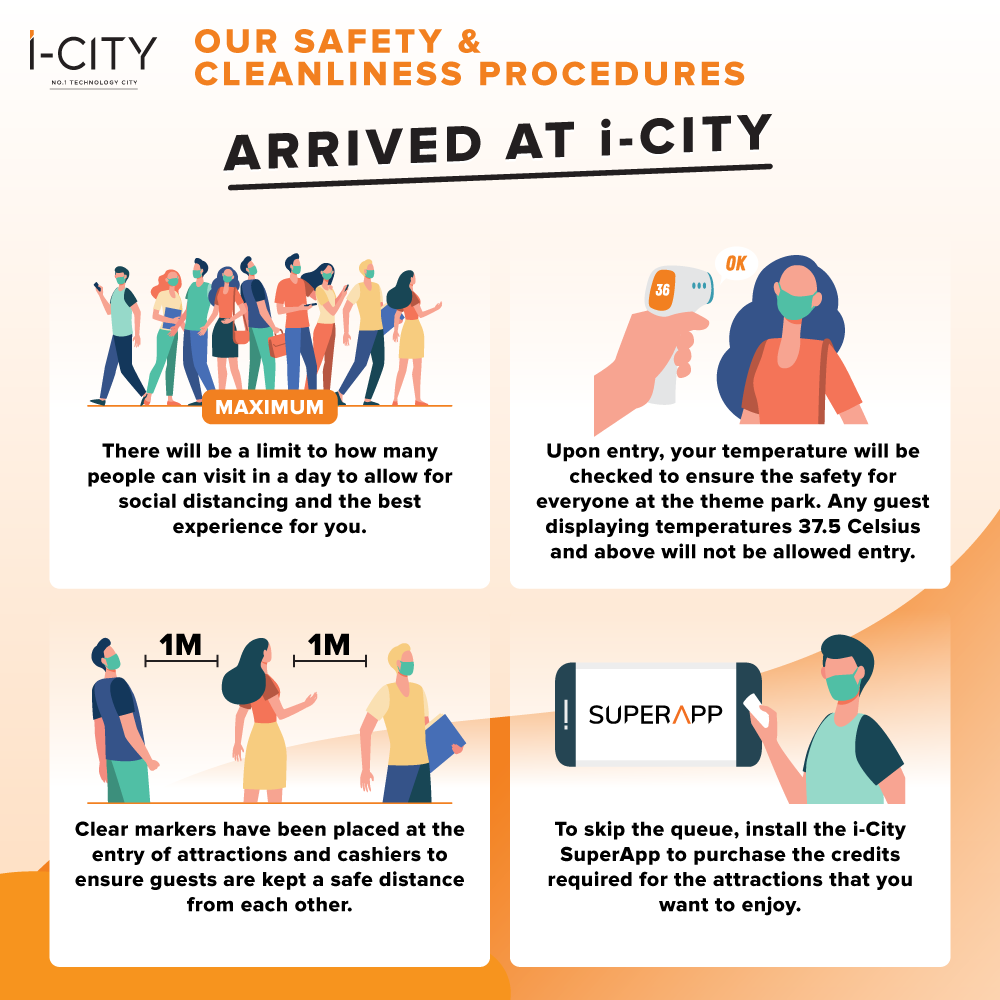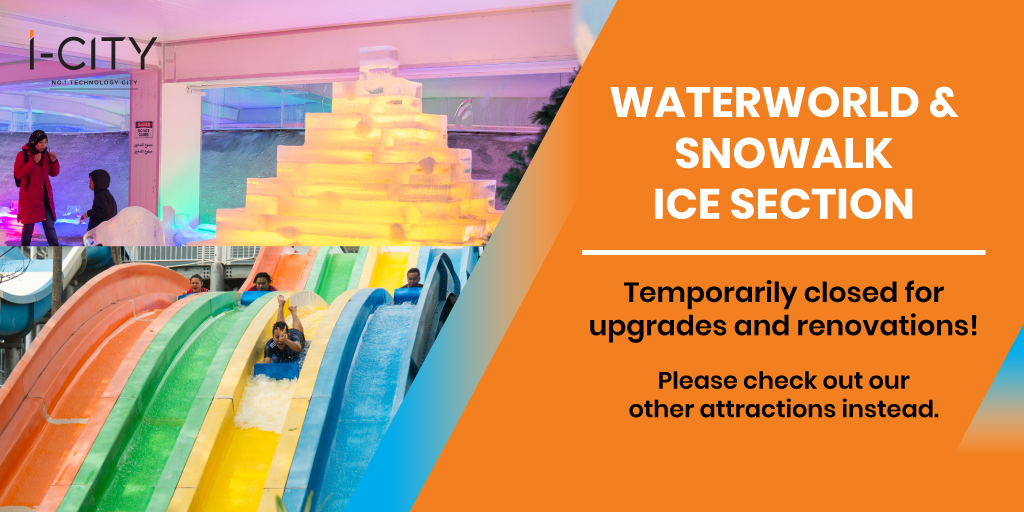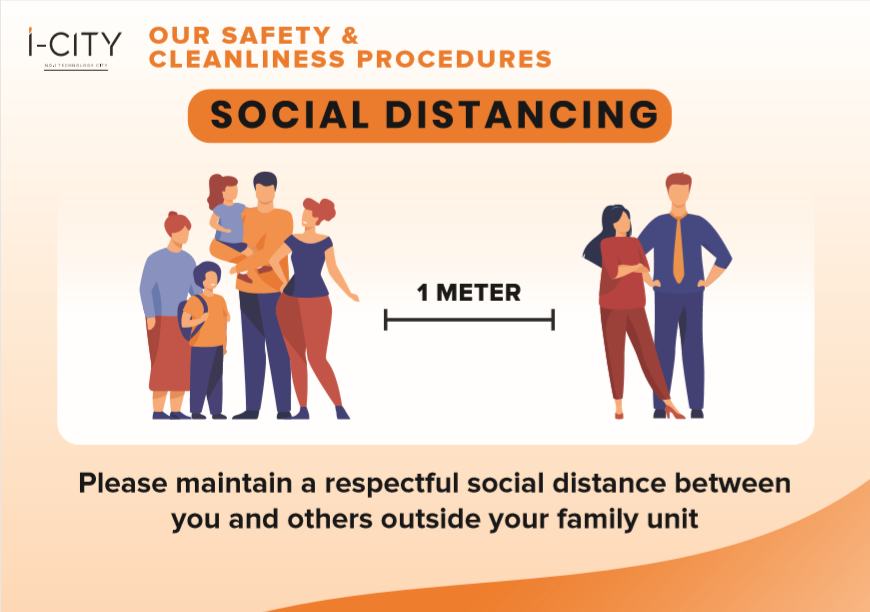 With that, you can expect a longer queue than usual.
To skip the queue, install the i-City SuperApp to purchase the credits required for the attractions that you want to enjoy.